Published on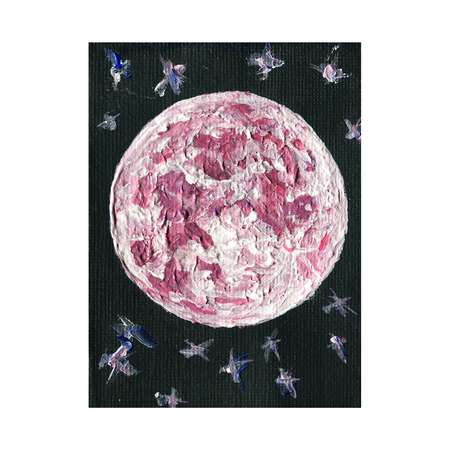 I've just found out from a lovely blog I follow by US artist, Adrienne Vita that a 'Pink Moon' will be visible tonight.
I immediately had to listen to this, my favourite Nick Drake song and wanted to share my own Pink Moon artworks.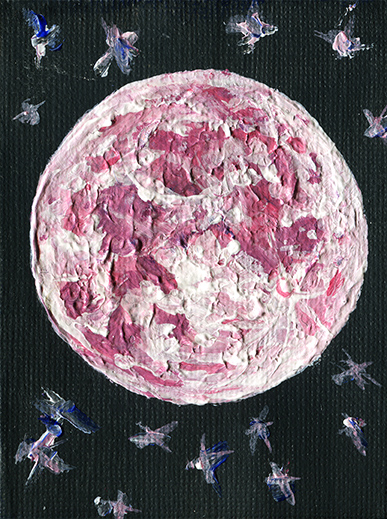 Luna 5 - Pink Moon and Stars
Sadly, the moon won't actually be visibly pink. It was named the Pink Moon by Native Americans due to the blooming of a pink flower, wild ground phlox, at this time of year.
Symbolically, this moon is supposed to represent a time of new things blooming and as Adrienne Vita writes, "Having compassion for yourself and others. It's a time of slowing down, stepping back and being patient," which has cheered me up no end as I'm trying to be patient while waiting for practical house-moving things to fall into place before we can move on to greener pastures.
Adrienne writes, "Be patient and gentle with yourself around this time until the next full moon."