Published on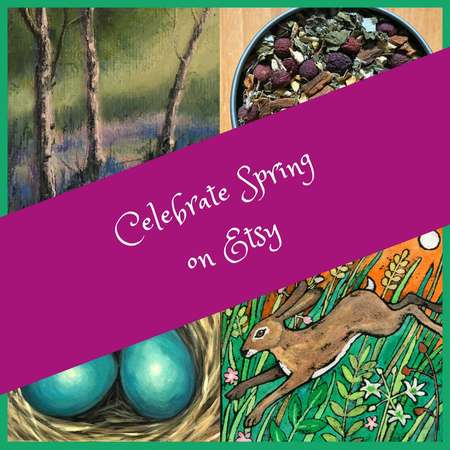 Celebrate Spring on Etsy with these handmade items from sellers around the world. With the vernal equinox on 20th March and the clocks gone forward, Spring is officially here in the Northern Hemisphere.
Spring to me means life springing forth, rejuvenation, sloughing off the old to make way for the new, baby animals and longer days. I've collected some of my favourite handmade Etsy items to celebrate Spring on Etsy!
I see every turning season as a chance to start afresh and this Spring, I intend to make more art, so starting 3rd April, I'll be attempting the #100DayProject, with no specific artistic goal in mind, other than to sit down every day for one hundred days and try to make something! If you're interested in following my progress, please follow me on Instagram. I hope you enjoy my celebration of Spring on Etsy...
~~ Life Springing Forth! ~~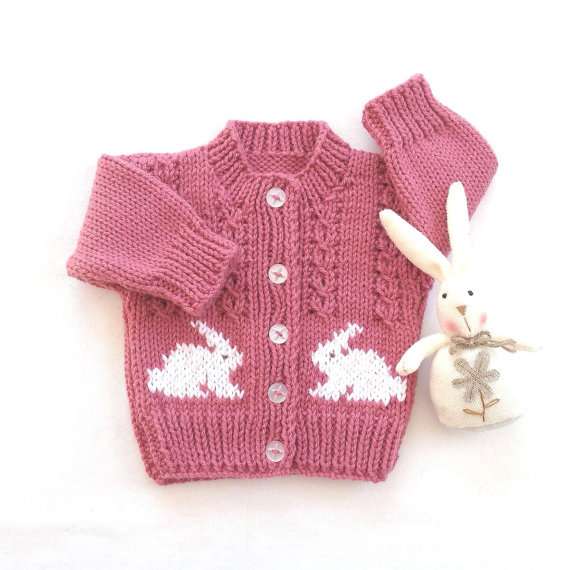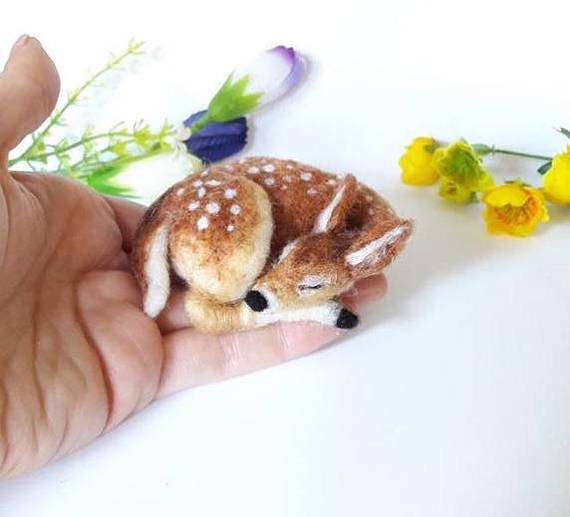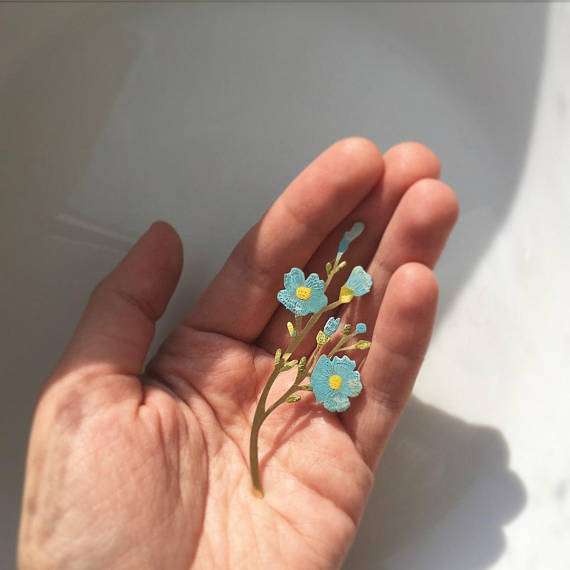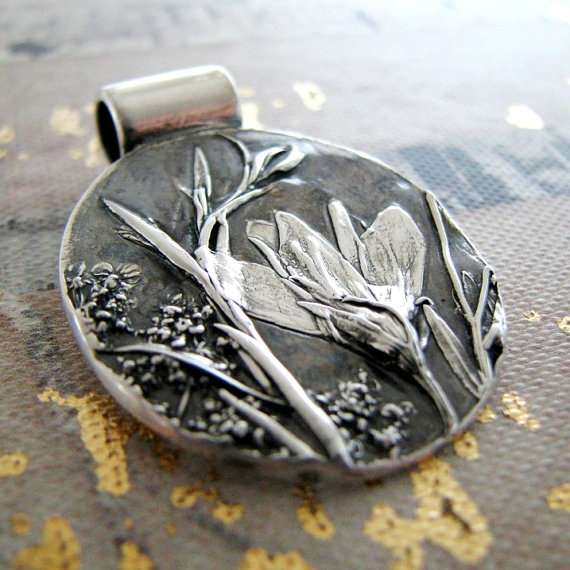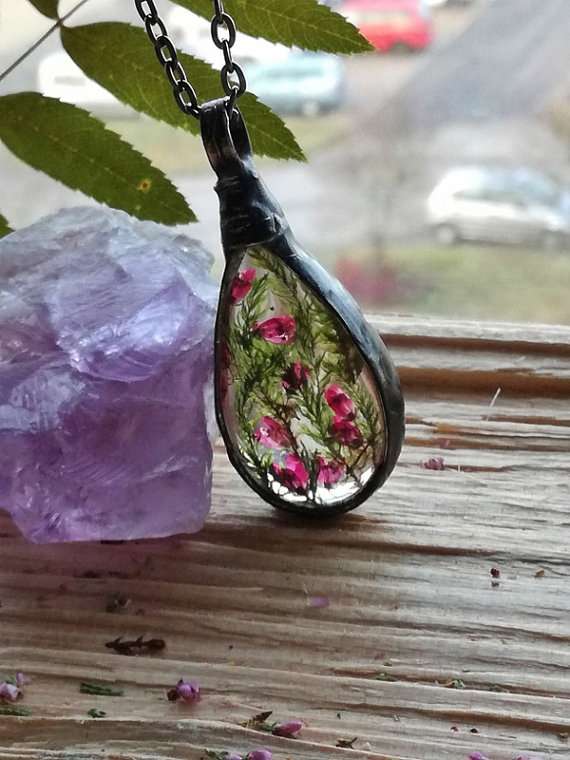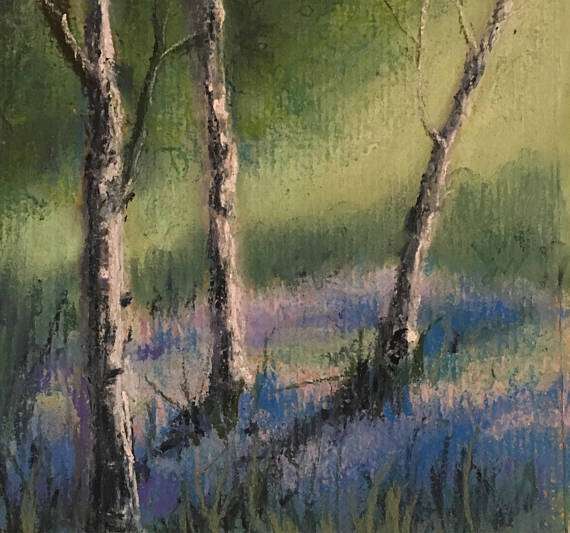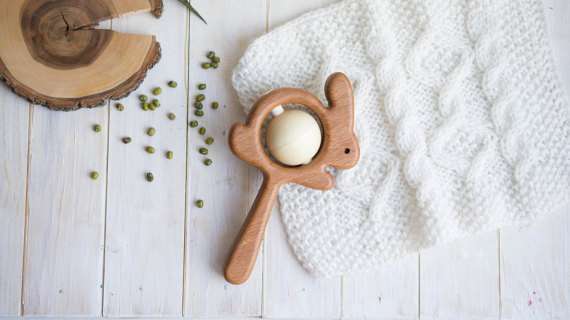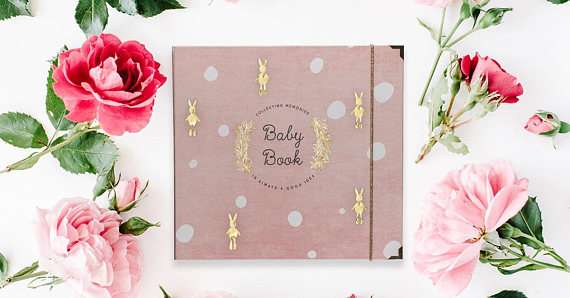 Life springs forth! ~ Spring is a time to celebrate new life, whether that's new miniature humans or baby animals. (1) This Pink baby cardigan with bunnies honours both. It is handmade by LurayKnitwear, who have a beautiful range of knits for all ages. (2) If you're feeling crafty, this Needle Felt Sleeping Fawn Kit from TheWishingShed is a great project for needle felting beginners and intermediates and comes with everything you need. There is even an online tutorial you can access if you're stuck. (7) tinyfoxhole makes natural wooden teethers, rattles and puzzles as well as plush toys for babies. They come in truly unique designs, such as this bunny rattle and teething toy, made from beech wood. Continuing the bunny theme, (8) the Baby Memory Book from the FunnyBunnyBabyShop is an adorable way to journal your baby's first year.
Spring arrives with a procession of flowers: first snowdrops, then crocuses: (3) Wildflowers Silver Pendant made from recycled silver by SilverWishes; Daffodils next and finally come the bluebells in April and May: (6) AnnArtandCrafts' beautiful and delicate pastel work, Bluebell and Birch Tree Wood evokes Spring more than any other item for me. Ann is a multi-media artist inspired by the nature around her in the Scottish Highlands.
I also love these two floral jewels : (5) Moss Heather Necklace by BUSTANI and (4) a Forget-Me-Not Brooch by BreadcrumbsCrafts. Forget-me-nots flower between April and June and I think they are one of my favourite flowers, (although some consider them a weed) brightening everything up with their striking blues and pinks.

~~ Out with the old, Building the New ~~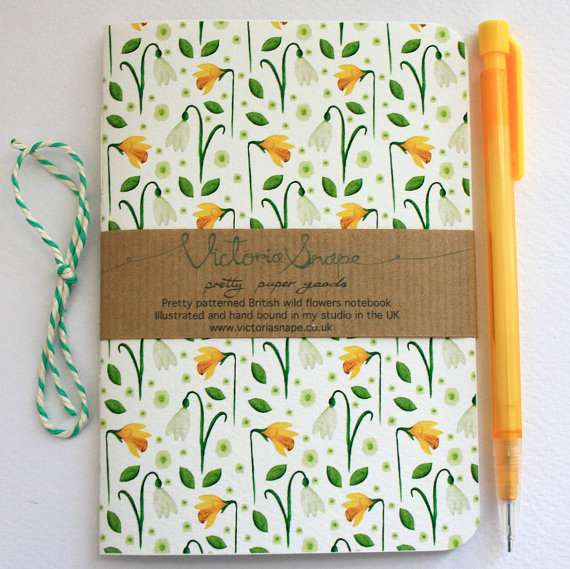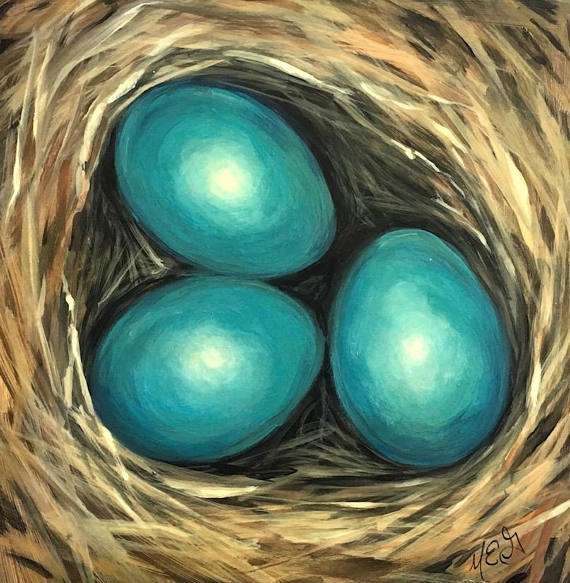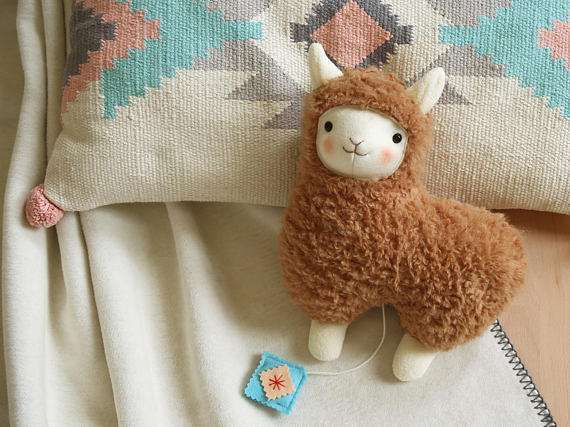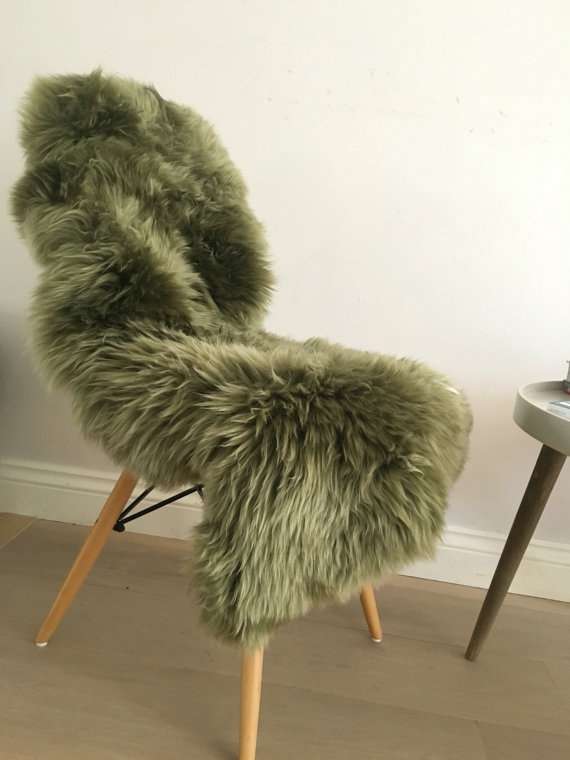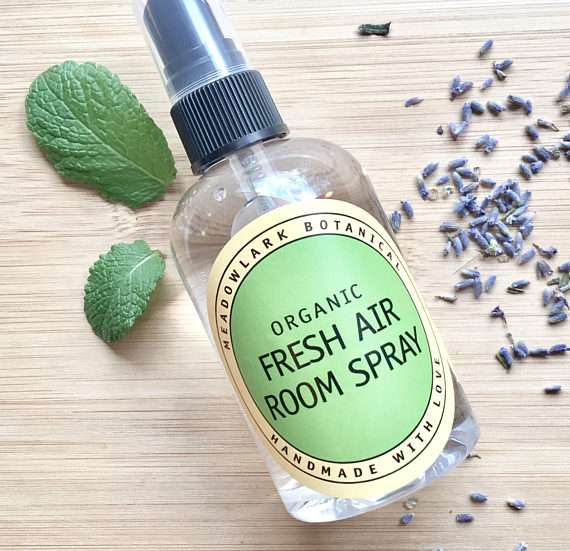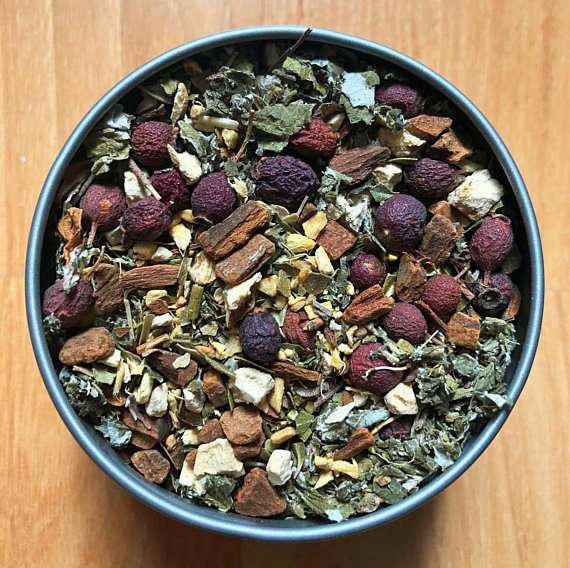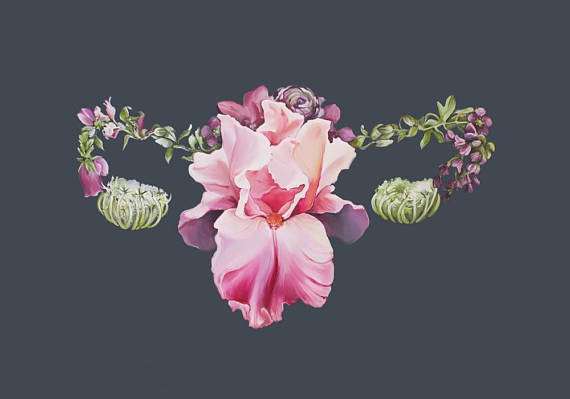 Out with the Old ~ MeadowlarkBotanical have a wonderful range of natural organic skincare and shampoos along with this (6) Organic Fresh Air Room Spray, which is a non-toxic way to freshen up your home. But Spring cleaning can be carried out both inside and out, and in more than just the physical sense. (1) This Smudge Spray is also made by MeadowlarkBotanical, containing White Sage and Palo Santo and could help to clear the stagnant energy that has been sitting around your home. This article shows you how to cleanse your space using Palo Santo smudge sticks, but sprays are a great alternative if you're afraid of setting off smoke alarms.
.. it's animal shearing season too, so I've included (4) Llama Toy by PetitiPanda and (5) a luxurious green Sheepskin Rug by SwedishdalaHorse to celebrate the spoils of this season. SwedishdalaHorse's sheepskins are  all sourced from from eco certified suppliers in U.K, Australia and Nordic countries.
Spring is a fertile time, joyously celebrated in this (8) Floral Uterus Print by Trisha Thompson Adams of tinyartshop. Women can also give their reproductive organs a Spring clean with this (7) Blocked Tubes Tea, containing ginger, wild yam, red raspberry leaf, hawthorn, cinnamon and uva ursi by AmberFreda.
Finally, once the old has been cleared away, we can build the new: see (3), a beautiful vibrant blue nest painting, 'Three Eggs' by MarieElenaGlynn in acrylic paint on wood, and (2) Springtime British Wild Flowers notebook, hand bound by VictoriaSnape. This is a pretty, recycled paper notebook that you can note your ideas and intentions for the rest of the year in.
~~ Sap Rising from the Earth ~~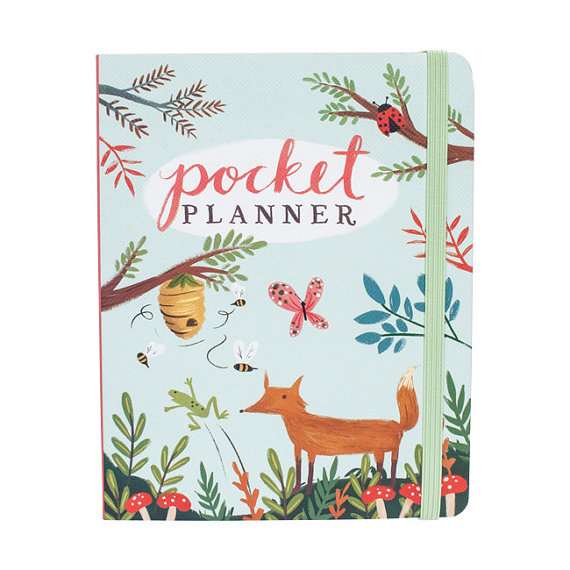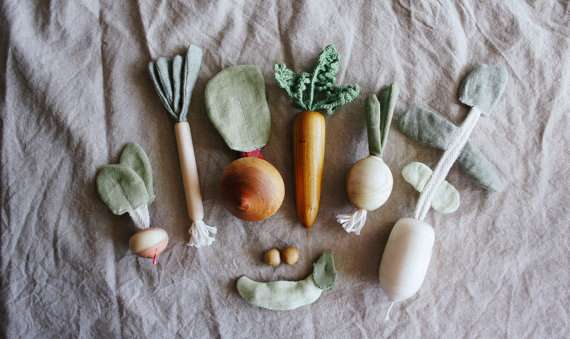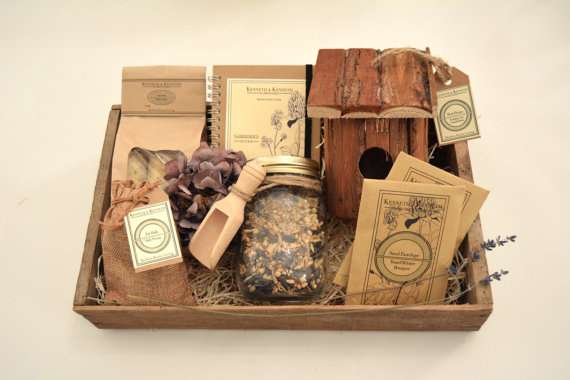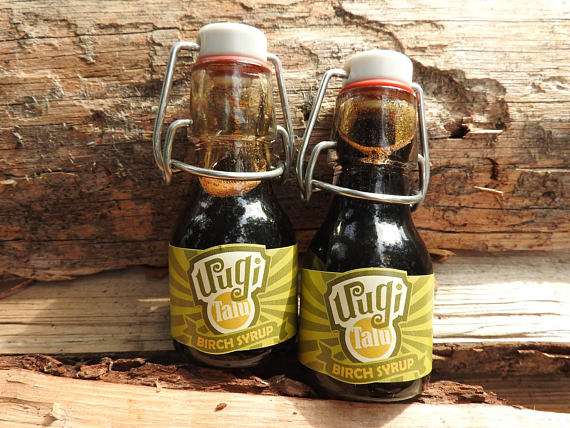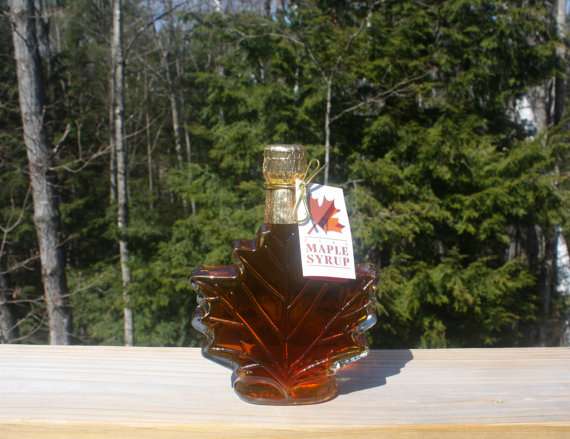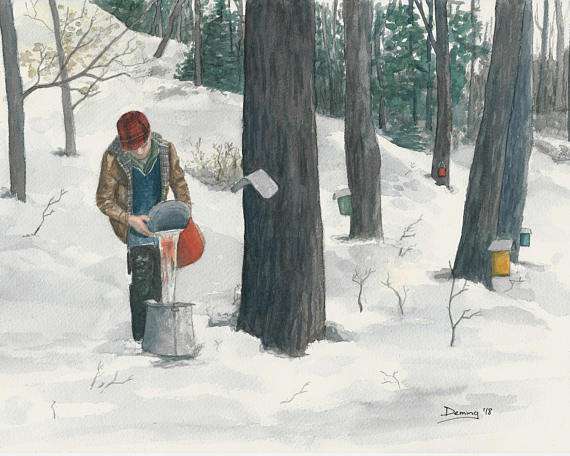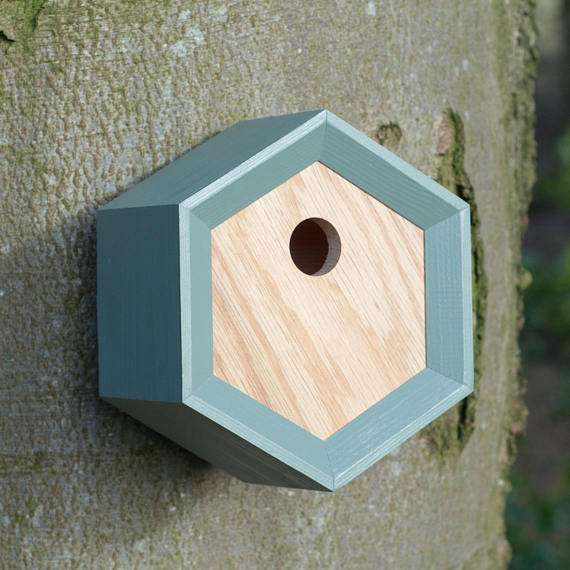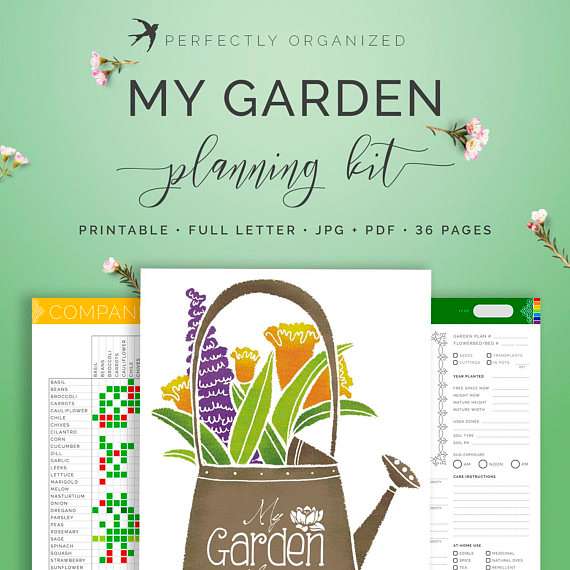 Spring is the busiest season in the garden and I've made this section mainly because I am missing having a garden since moving to a first floor flat!
(8) PerfectlyOrganized's printable Garden Planner will help you to arrange your garden year while you sit down to watch Gardener's World! I love that (1) Forest Friends Pocket Planner by QuillandFox can fit in your back pocket while you're gardening. While (2) Pretend to Play vegetable toys will encourage a young budding gardener. Created by MamumaBird, they are made from wood, linen and cotton cloth, and impregnated with linseed oil and beeswax.  They come with matching illustrated cards.
Sap rises in maple and birch trees now (4), (5) & (6). The Full Moon just gone on 31st March was also known as the Full Sap Moon by some Native American tribes for this reason. (6) This beautiful print by DrewDeming depicts a 'Maple Sap Harvest' in watercolour.
I like the idea of living life more closely tied to nature and reconnecting with the Earth after hibernating all Winter. With the sap rising in Spring, it is as if the earth is also rising up to connect with us.
Birch sap is incredible for cleaning out your entire system and tastes good too. (4) Rare Homemade Birch Syrup by UugiTalu is made in Estonia, with no added sugar.  It can be poured onto salads, added to tea, or even used to make BBQ marinades. I couldn't find any UK shops selling birch sap products, and I don't know if this is because of stricter regulations or because of a cultural phenomenon where British people are a bit afraid of collecting natural medicines and wild foods. But that's a post for another day maybe... If you're interested returning to more natural ways, I highly recommend visiting The Woman Who Married A Bear and her hand-crafted apothecary, Fireweed & Nettle.
In Canada, it's Maple Sap season and I've found HiddenHollowMaple sells a range of Maple products, such as this (5) Adirondack Maple Syrup in a Maple-leaf shaped glass bottle. Hidden Hollow Maple Farm is family business who have been making maple syrup for over 40 years. They use old traditions and sustainable practices to tap the trees.

(3) & (7) will help you to attract birds and bees to your garden. KennethandKenneth are a mother and daughter duo who make luxurious, yet rustic gift sets such as this (3) Bird Gift Box, created to encourage birds into your garden. It contains bird seed, suet balls, a journal and more. I love the unusual design of this (7) Bird House by Wuddl. It is made from solid oak and European Redwood in a choice of two colours.
~~ Spring In the Skies ~~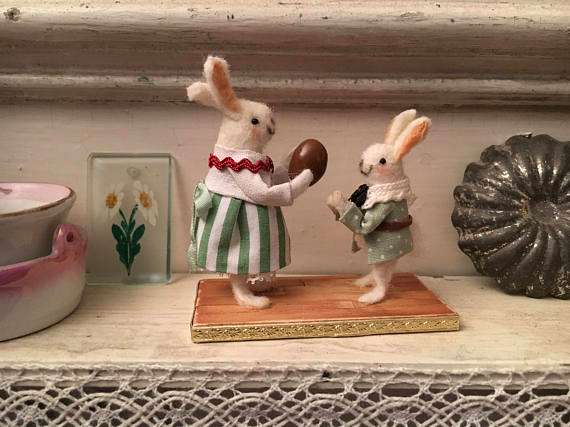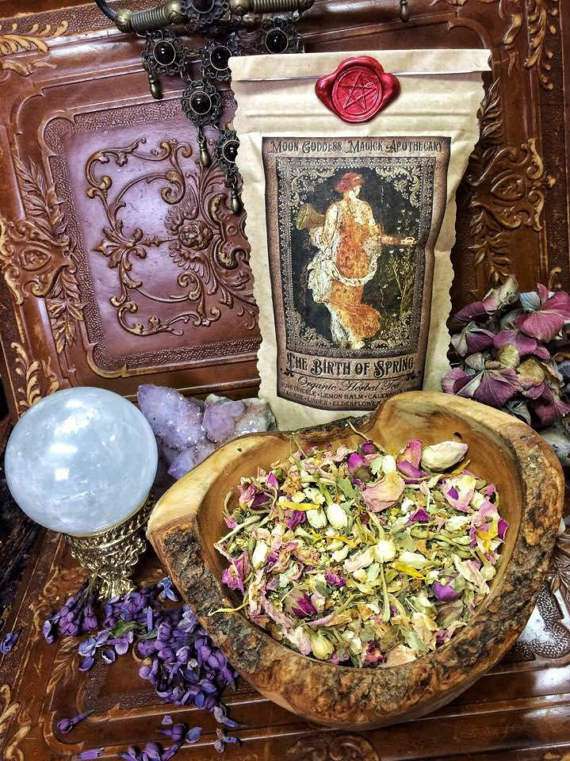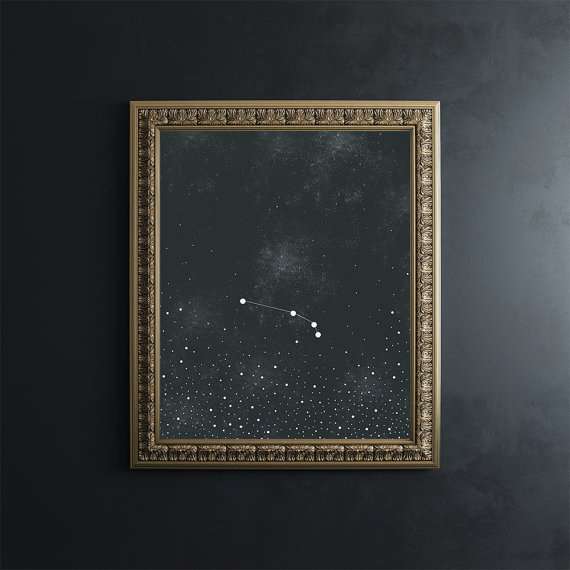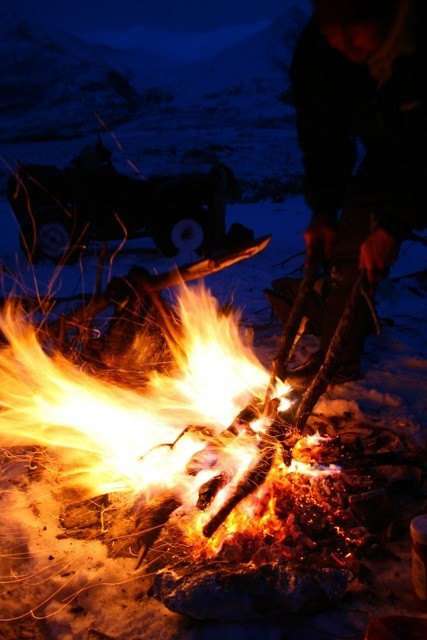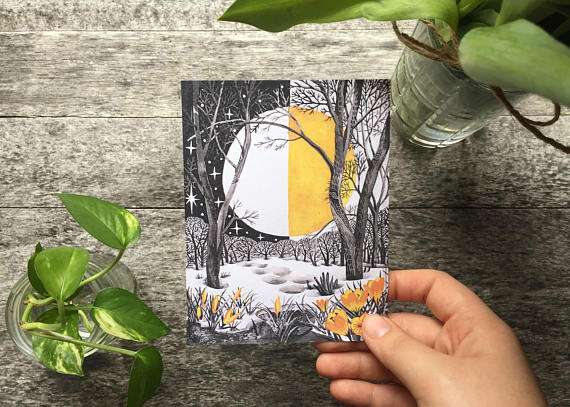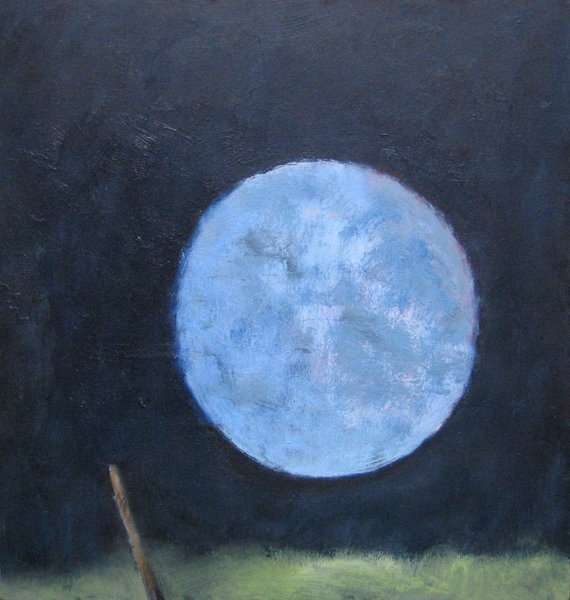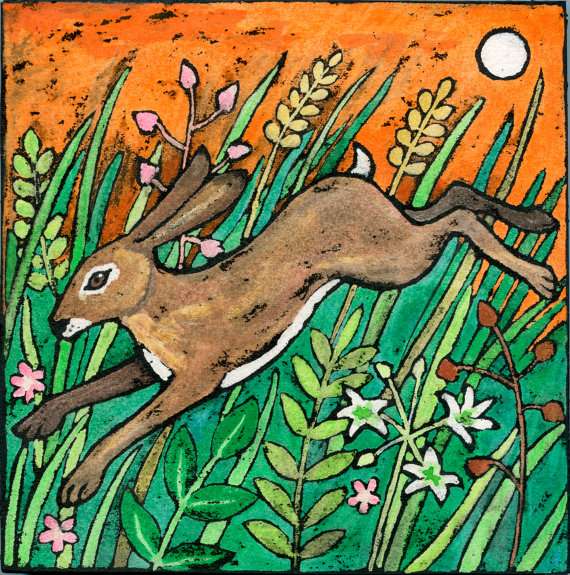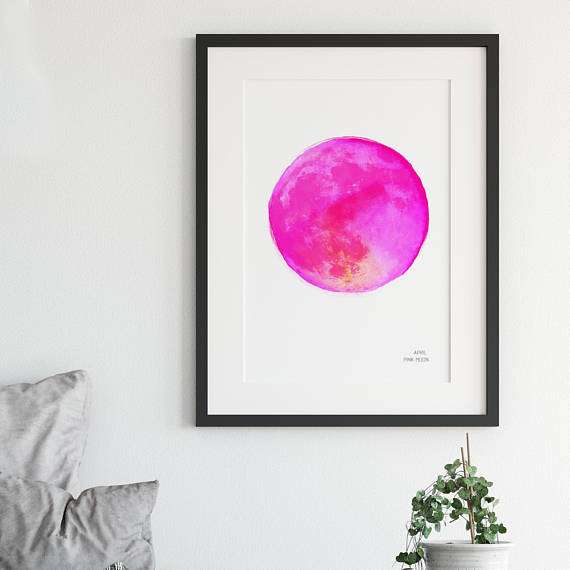 I'm a bit late with most of this, but, finally, to celebrate Spring on Etsy, the above items celebrate the astrological, calendrical and lunar events of Spring. (4) I threw in these Arctic Firestarters because it's Aries season, which is a Fire sign and who doesn't like a good bonfire? They are made of dried lichen from the tundra by SalmonberryOrigins, an Alaskan Etsy shop.
20th March was the Spring equinox, as celebrated by this (5) Spring Equinox Postcard by bittypine, who also sells prints and ceramics with her magical illustrations. It is also Aries season as depicted by bellesandghosts in (3), this Aries Constellation Print.
The Full Moon just gone (31st March) was a Blue Moon - the second full moon to occur in March. (6) dragonsappetite's oil on board painting, 'Once In A Blue Moon' celebrates this beautifully.
April's moon is sometimes known as the Pink Moon, read more about this here. I also made my own artworks to celebrate the pink moon a couple of years ago. I love this (8) April Pink Moon Print by DrawnTogetherArt.
Easter has been and gone, but I had to share VeroniqueLux's stunning creations, like this (1) maman lapin et son bunny Easter scene. If you love this as much as I do, there are more scenes on the website's gallery.
If you prefer to honour older gods and goddesses at this time of year, (2) The Birth of Spring Organic Spring Tea  can be left outside as "an offering to Muses and Gods of Spring." MoonGoddessMagick's description is very enticing: "Take in this fragrant cup of tea and let it dance upon your lips, evoking the renewing and awakening pleasures of Spring. Such beautiful flavors bright and reviving dance around in this tea, like a breath of fresh spring air." It contains Honeysuckle Blossoms, Linden, Lemon Balm, Lemon Peel, Elderflower, Rose, Jasmine and Calendula, which sounds delicious.
Finally, I've included this (7) bold and colourful Hare Gouache and Ink Painting by AlisonsArt as March it is Mad March Hare season, when you might see hares boxing if you're lucky enough.
I hope you've enjoyed my celebration of Spring! If you have an Etsy shop and would like me to feature one of your products in a future curated post, please contact me at hello@piefingers.net or through my Etsy shop. I will be happy to see if I can include one of your products. The next curation topic will be beautiful notebooks on Etsy.

If you like the things I share in these curational posts, you can always follow me on Pinterest where I regularly share lovely Etsy finds.
Please do follow me on Instagram and Tumblr and Etsy too and sign up to my newsletter for offers, giveaways, and future blog posts.